Created 1 April 20

07

(previously within Australian languages from February 2006)


Last changed 25 October 2007
Number of publications on Australian languages
Lois Carrington and Geraldine Triffitt. 1999.

OZBIB: A linguistic bibliography of Aboriginal Australia and the Torres Strait Islands

. Pacific Linguistics D-92


OZBIB Supplemement 1999-2006

. Compiled by Geraldine Triffitt. Canberra: Mulini Press, 2006.

Here is a graph of decadal counts of publication year of items in

OZBIB

(using preliminary 1999 and 2000-05 counts with thanks to Geraldine Triffitt).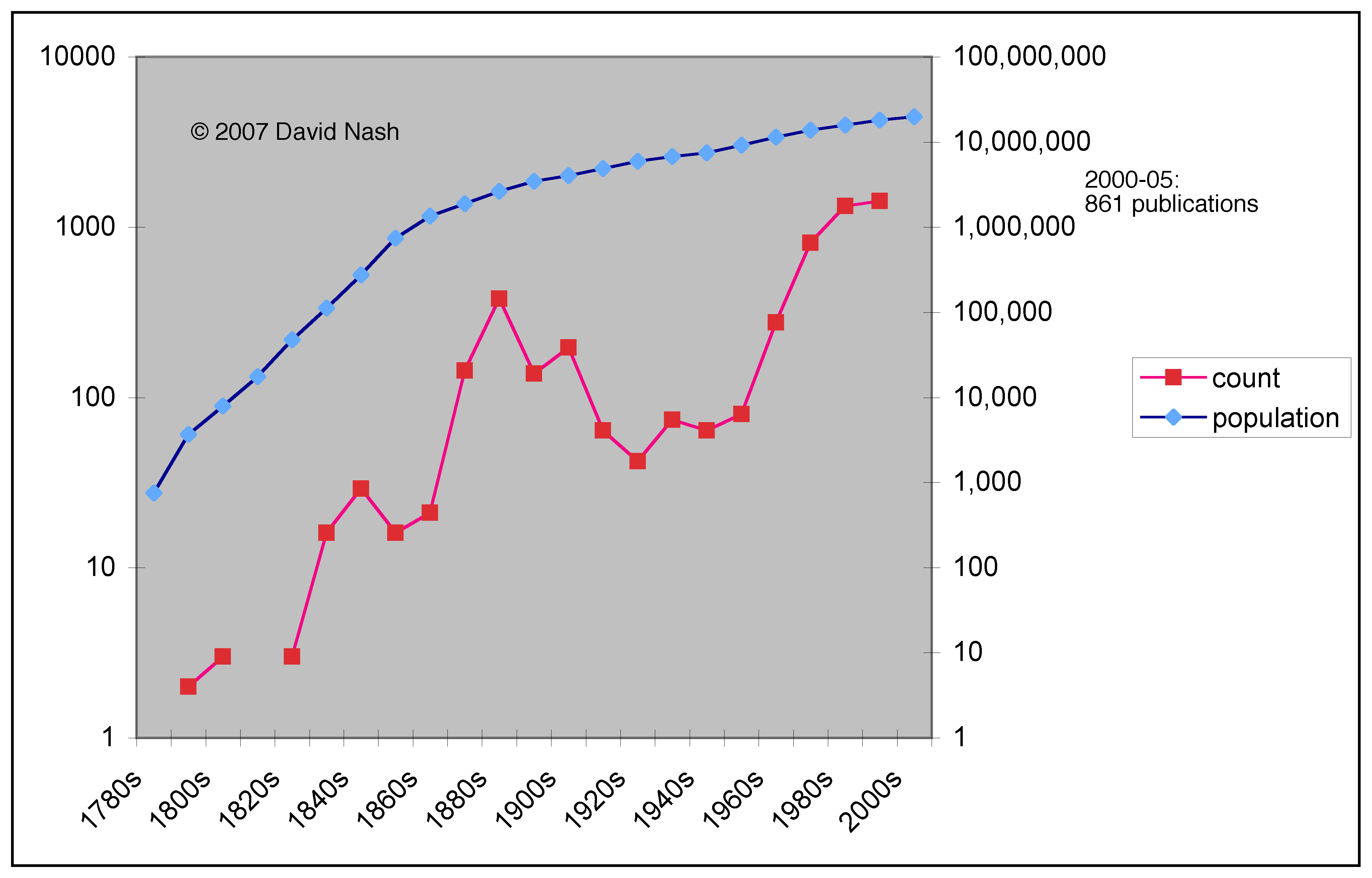 Decadal counts of publication year of items in

OZBIB

(left scale, logarithmic); with Australian population (right scale, logarithmic)

Note: Includes estimates of the Indigenous population only from 1961 onwards



Counts on linear scale

:

© 2007
David Nash
Australian languages
David Nash's home page
URL http://www.anu.edu.au/linguistics/nash/aust/OzBib-stats.html